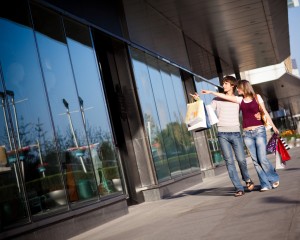 Shop Front Window Repair & Replacement, Wolverhampton
As a commercial retailer, you will be well-aware that your shop front window is one of the first things customer will see and it often dictates whether they enter or walk past. Therefore, it's very important that the glass used is clear, undamaged and generally presentable.
To make sure your shop gives a professional first impression, Harris Glass will repair a wide range of glass and glazing and fit replacement glass. As a family-run and well-established business in Wolverhampton, we take pride in delivering the highest quality results for local retailers.
Reasons to choose us for repairing and replacing your shop front windows:
– We carry out an 'out of hours' emergency service for unexpected shop front damage
– We can board over shop fronts and then return to repair or re-glaze within 24hrs
– Any size shop front glass replaced by our expert glazing teams
– Total refit of new shop fronts in either aluminium, UPVC or timber
To make sure your window glass is properly customised for your shop, we supply glass and glazing with pre-drilled holes and notches to accommodate different hinges and handles. All of this work is carried out at our on-site facility by fully trained and experienced specialists.
To enquire about our services for shop front glass, call or email our friendly team. We are always happy to help.