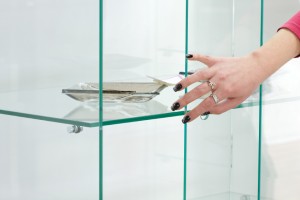 Laminated Glass Services, Wolverhampton
Another glass service that Harris Glass can offer is laminated safety glass. As a reputable local business, we are able to supply laminated glass for a wide range of customers in Wolverhampton, for different purposes. Family-run, friendly and high quality services and quick response times are at the heart of what we do, so you can rely on us to get the perfect finish for your needs.
What is laminated glass?
This is a tough type of safety glass which holds itself together when shattered. It's strength is down to a polyvinyl butyral (PVB) layer between the glass layers, meaning that breakages won't result in large shards of glass. Instead, shattering will leave a spider-web effect.
If you own a commercial business that requires both extra security and safety, laminated glass is the only choice. It is also commonly used for skylights and vehicle wind screens, can insulate sound and block ultraviolet radiation.
At Harris Glass, we can replace existing windows with a laminated version, or repair damage to existing laminated glass. All work is carried out at our specialist facility in Wolverhampton by knowledgeable, dedicated engineers who will then visit your premises to complete the refit in an efficient and thorough manner.
If you would like any more information on this service, a quote or simply a friendly chat about your needs, feel free to contact us.