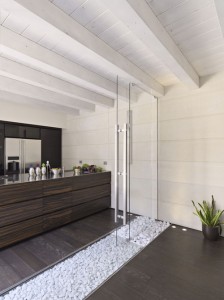 Internal Door & Screen Services, Wolverhampton
Internal Doors
Do you have internal glass doors that have suffered damage or simply need to be replaced? For commercial businesses in particular, Harris Glass offers first-class, quick response repair and replacement services in the local area of Wolverhampton.
Glass internal doors are great for creating a sense of openness between rooms, as well as allowing natural light to filter through easily. However for the sake of your employees' safety, it's a good idea to have any breakages or old doors dealt with by professionals. This is where Harris Glass comes in; our many years in business have left us with numerous happy customers and accreditations for our glass servicing.
If your room has an irregularly shaped space, our experts can use specialist equipment to cut the glass internal door to size. Only high quality, toughened glass is use for our internal door replacements, which come with pre-drilled holes and notches.
Partition Screens
For glass to glass and glass to wall hinged screens, we also provide quality repairs and replacements in Wolverhampton. With experience in all types of finishes and alterations, your partition screen will be returned to its original best in no time whether you want to achieve a traditional, sophisticated or minimalistic look, with etched, frosted or coloured effects.
As with our internal door services, our team can cut your glass screen in bespoke shapes and sizes to fit seamlessly inside your commercial building. This is done at our on-site workshop which is kitted out with advanced equipment.
To find out more about these services and get a competitive quote, contact our friendly office today.